One of our great lifelong companions are German Shepherds; this is the breed famous for their decision-making, problem-solving, and concentration, which ultimately makes them a force in police and military work.
However, the life of a working dog is demanding. As a result, German Shepherds are extremely emotional. Being under those specific pressures can make them feel miserable and stressed out.
So how do you know if your German Shepherds are stressed? This post will give you the answer.
Understanding German Shepherd Behavior
German Shepherds show several common behaviors related to their breed. You should figure out these normal behaviors to name any discrepancies in your German Shepherds that hint at stress.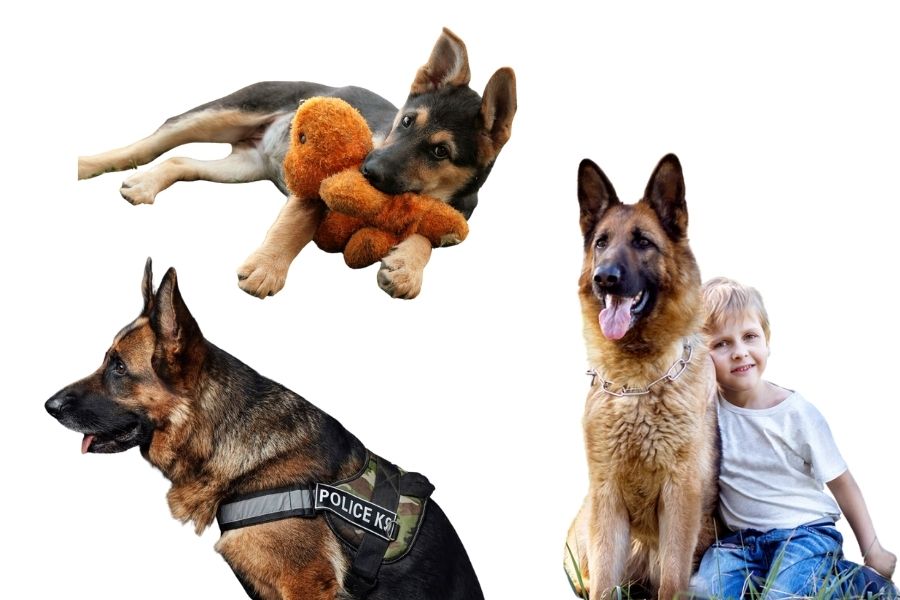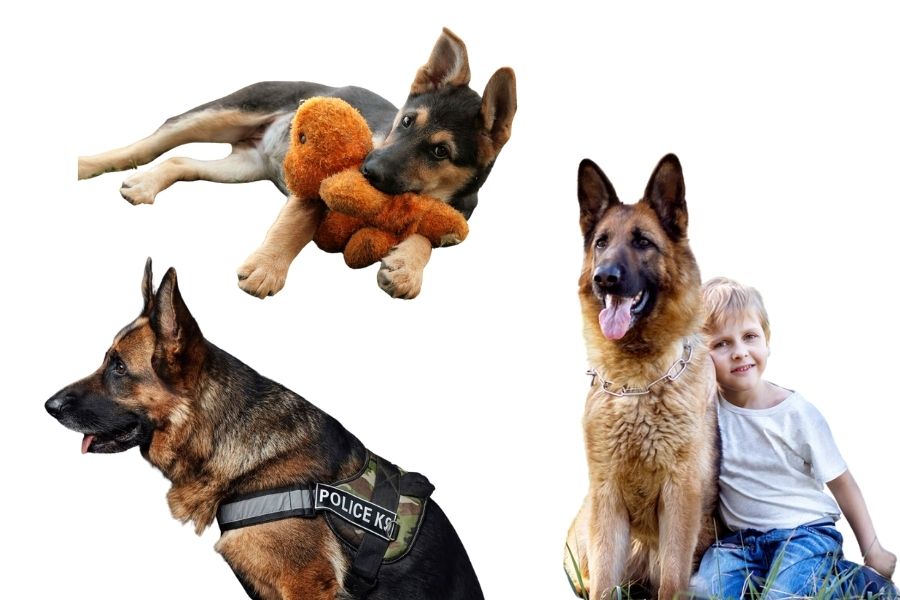 High energy levels
From history, German Shepherds are those dogs that were bred to keep the herd of grazing animals, chasing the sheep in the pasture. Based on this, they are an active breed that craves regular exercise and constant mental stimulation.
With their playful nature, they will always show interest, explore their surroundings, and actively indulge in activities.
Alertness and vigilance
If you've heard of famous dogs like Rin Tin Tin or Chase from Paw Patrol, then you know that the German Shepherd has a large stature, superb agility, and a muscular build.
Also, they are naturally attentive and vigilant; having them makes your home and family feel safer.
Loyalty and protectiveness
German Shepherds are known to have protective instincts and strong bonds with people. Like any other large dog, they live their lives to protect and serve their owner.
Even when they are not having to protect you, their loyalty and loving nature still show in their actions.
They will excitedly wag their tails, jump, and playfully run around when they are with you. When relaxing, they enjoy having a designated spot where they can cuddle with their owners.
What Causes German Shepherds To Stress
Although German Shepherds are quite resilient and can adapt well to changes, they can develop stress and gradual depression if they are deprived of some of the basic demands of socialization and training, which are the two most crucial aspects of every activity for them.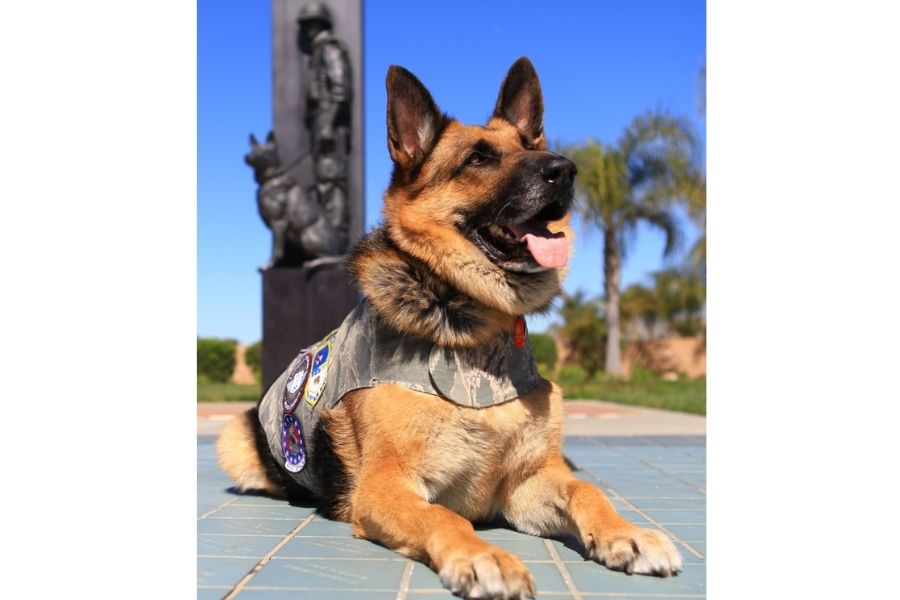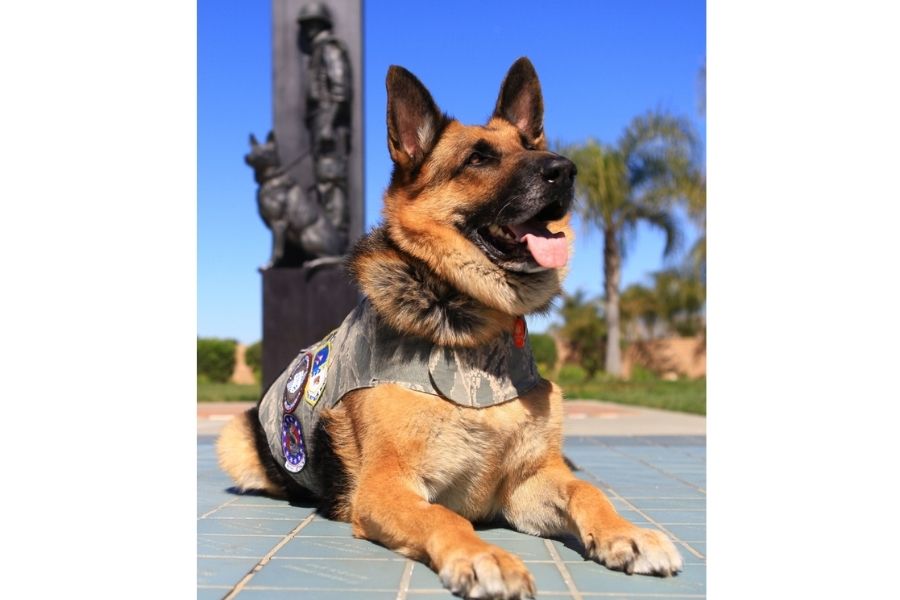 Inadequate training and entertainment
One of the biggest differences between German Shepherds and other dogs is that humans breed and train them to work, not only as pets and guard dogs that stay at home. It is imperative that they have an active life with a servant's heart.
Nowadays, it is not likely that dogs can wrangle sheep or work on a farm. So you should make great efforts to include training, both physical and mental, on a regular basis, into a German Shepherd's life.
Without training and physical activity, the pent-up energy in German Shepherds can give rise to frustration and stress.
Separation from their owners or families
German Shepherds have great loyalty and bond with their owners. But the reality is that we often have to leave the house, go to work, and have our own personal lives in order to feed them and ourselves.
But German Shepherds do not have an easy time when they stay away from their owners for too long. In the worst case, you German Shepherds might get separation anxiety. And separation anxiety is one of the most common mental disorders seen in dogs.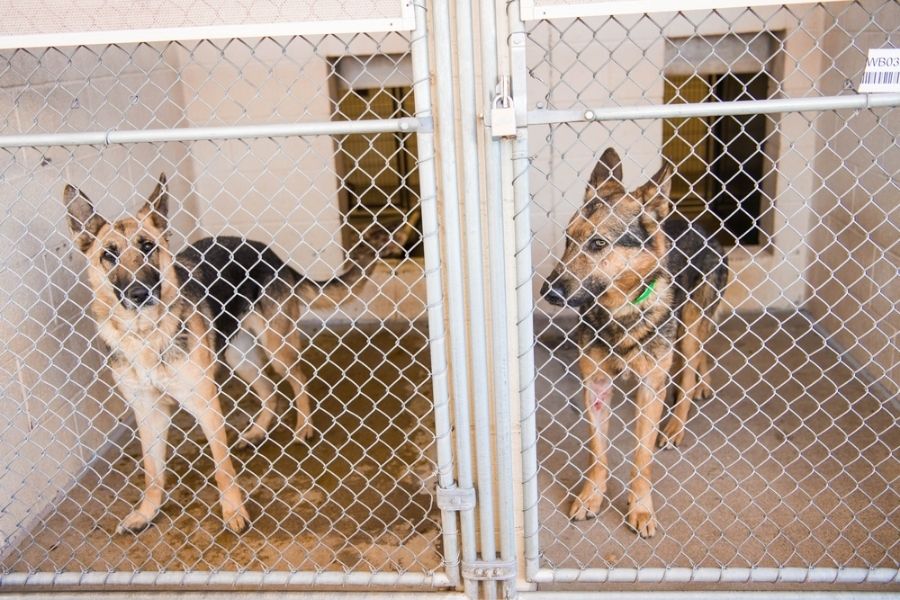 Just like any dog, German Shepherds are social creatures. We bred them to be close companions to humans. If you do not socialize with your German Shepherds when they are young, they are likely to experience boredom and anxiety.
Since there is a lack of exposure to new people, animals, and situations throughout their early growth phases, they will have a hard time focusing or relaxing in new places or around new people in the future.
Loud noises and unfamiliar environments
German Shepherds are consistent; they need daily reinforcement, they like to be trained consistently, and they adore their families throughout their lives.
So if you make sudden changes to your German Shepherds, like moving to another house, or having other pet members, this can cause them temporary stress. However, unlike other kinds of stress, this stress is minor and will fade when they adjust to it.
Even so, owners should aim to offer a safe and secure environment for their German Shepherds, like a constant routine, daily exercise, regular toys, and healthy food.
How Do I Know If My German Shepherd Is Stressed?
Stress can lead to behavior problems. There are physical and behavioral cues that indicate which stages of stress your German Shepherd is in. Keep a close eye on things to prevent tension from getting too bad.
Body hints: cursory signs of stress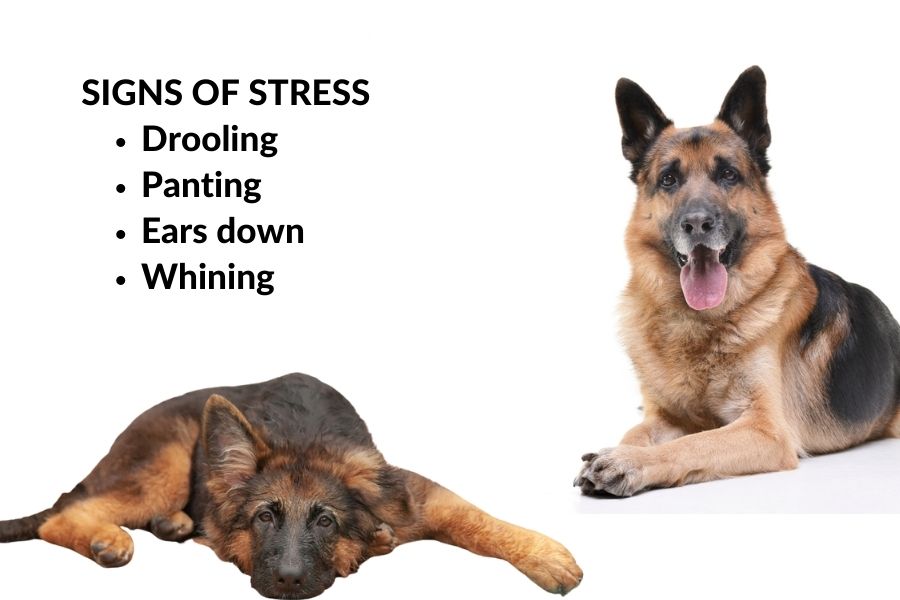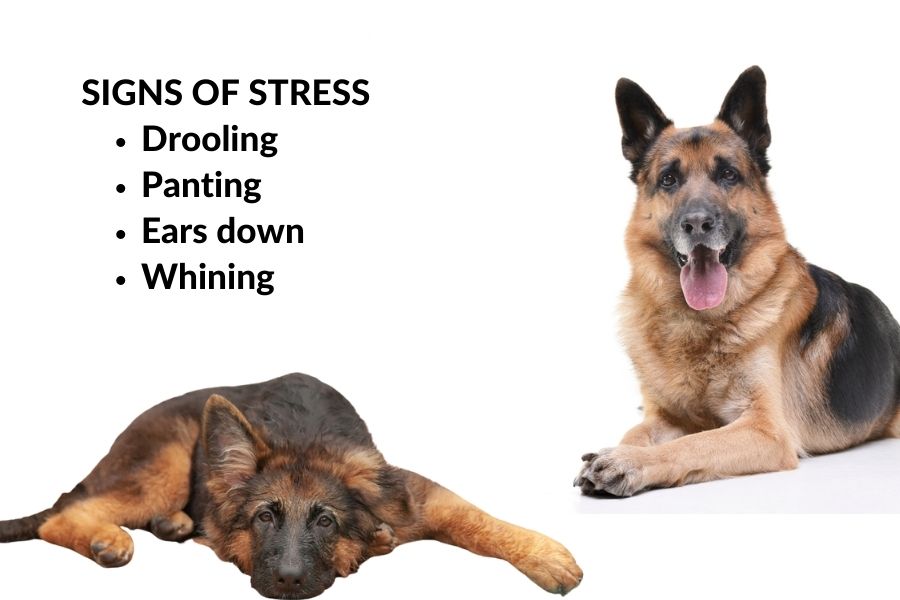 Your German Shepherds are stressed if they are not active and playful every day; instead, they show some instability in their actions, like:
Excessive panting or drooling: They over-salivate and breathe rapidly.
Restlessness and pacing: They restlessly pace back and forth, unable to settle down.
Excessive vocalization: They increase their barking, howling, or whining without any apparent reason.
Ears down: They pin their ears down or flatten them against their head. This is usually a physical response to make them appear less threatening, but it can also be a sign they are feared and worried.
Behavioral cues: signs of severe stress and suffering
Stress ultimately triggers bad behavior. These behaviors range from mild to severe. Parents should grasp these patterns of behavior and encourage desirable behaviors while stopping bad ones with needed education.
Withdrawal or isolation
Dogs are energetic; anxiety at some point makes them lose interest in activities or toys; they even try to flee from you and situations.
Aggressive behavior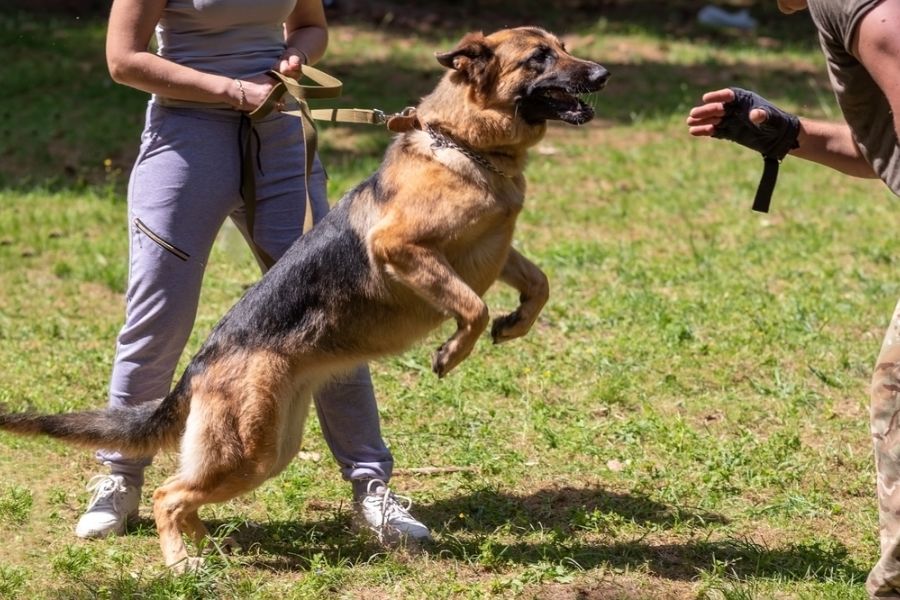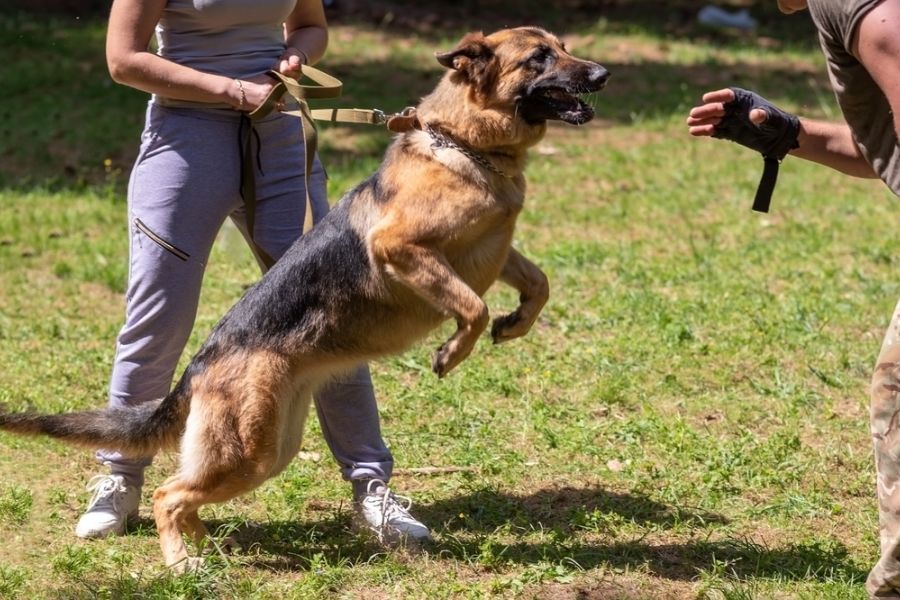 Unwanted behaviors in a stressed dog may cripple your home. They destroy things by excessive shedding, excessive licking, or chewing on their paws or tails.
Also, German Shepherds with anxiety can attack and even bite people. Indeed, German Shepherds are subject to some dog attack statutes because this breed can cause a great deal of harm to others and our property.
Read more: Are German Shepherds Aggressive?
Urinating in the house
Dogs do not usually urinate in the house. Anxiety or territorial marking can cause some dogs to lose control of their bladders and urinate in places they are not allowed, for example, your bed or the living room's mat.
Strategies to help a stressed German Shepherd
At all costs, we must safeguard and comfort these warriors, as they did for us. Humans can manage their anxieties through modification and treatment, and your German Shepherd can do the same.
Immediate relaxation practices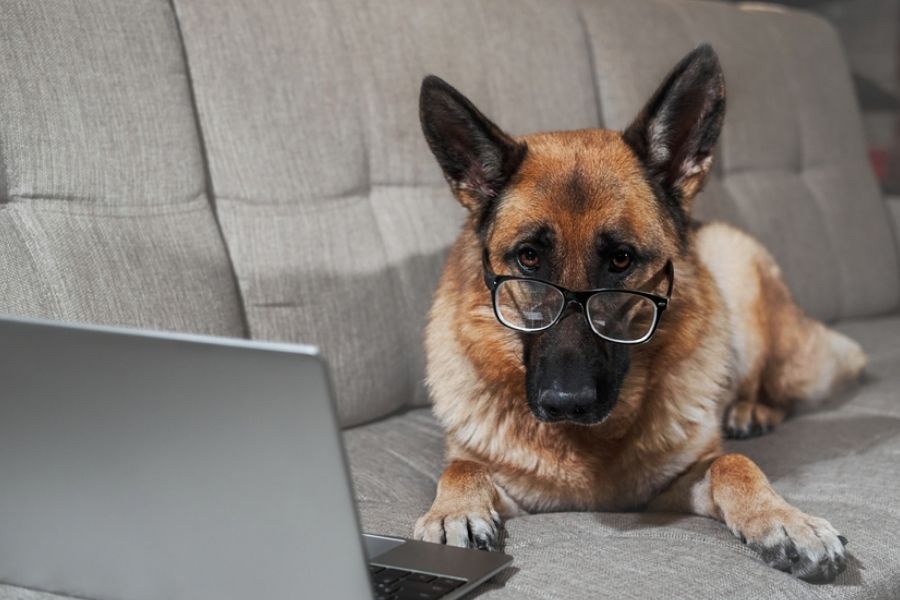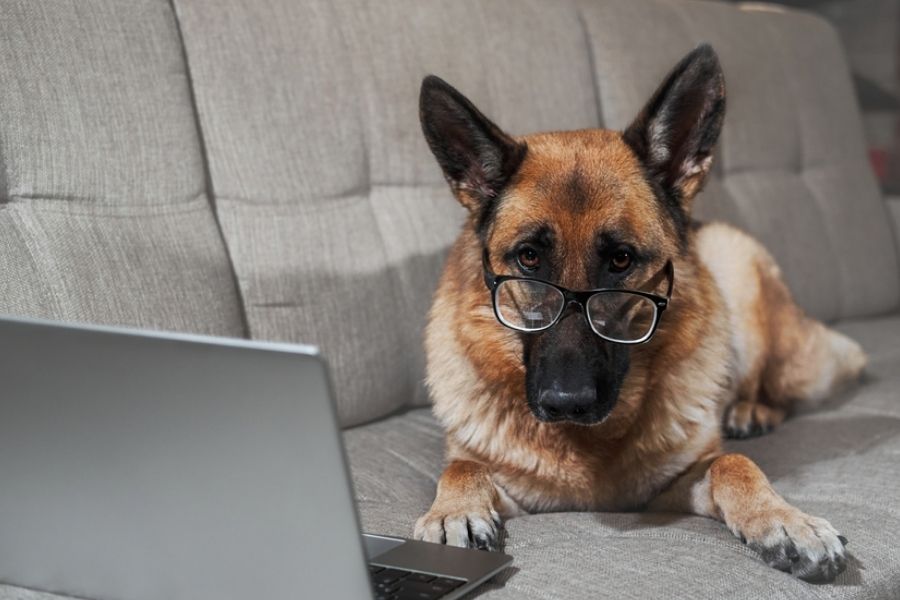 A fantastic method to help your German Shepherd relax is to provide him with a calm, relaxing space of his own. Activities such as massage, calming music, and aromatherapy can work immediately for German Shepherds.
You can visit some calming stores that sell the best things for your dog. Such is the soothing bed or the plethora of colors that match your home's décor and patterns.
Consistent re-training and treatment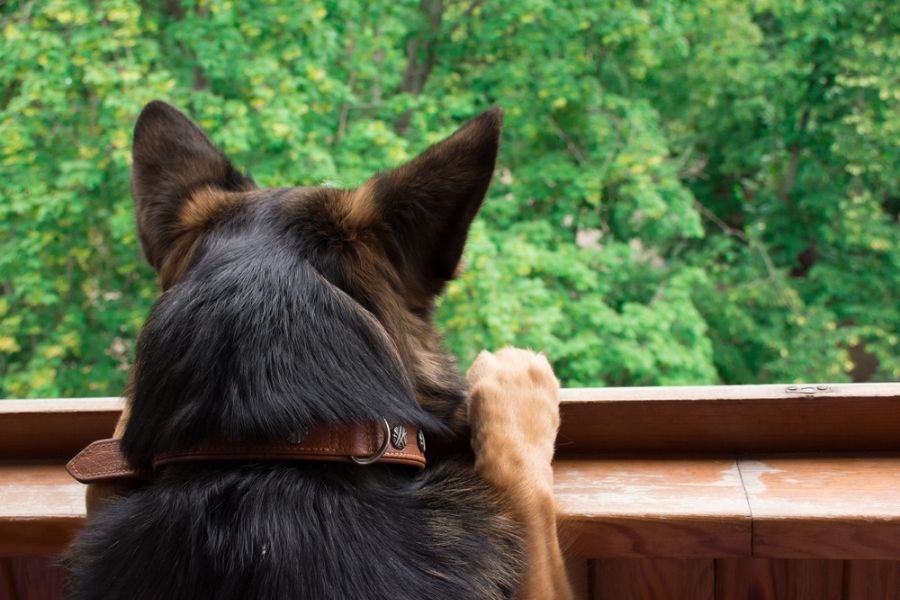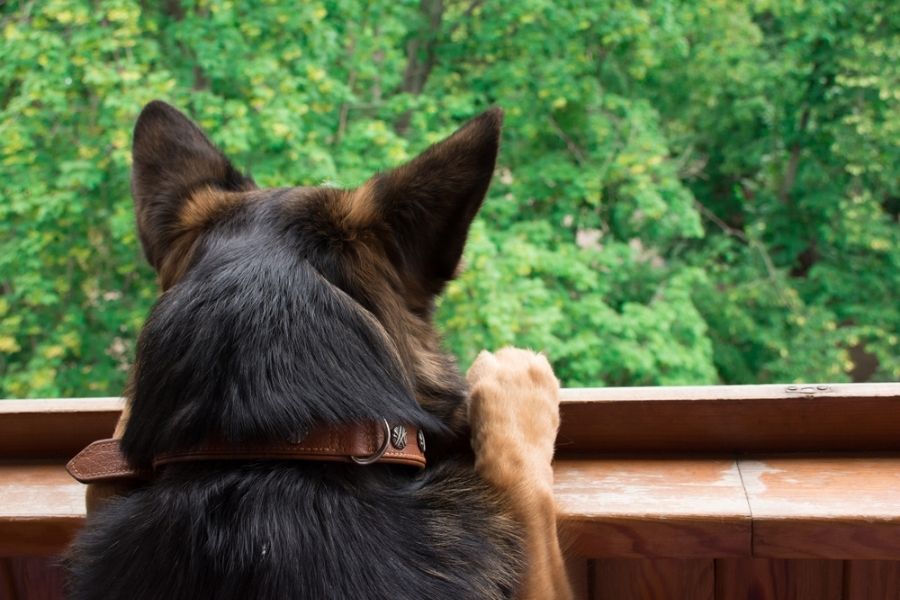 Trauma and emotional damage are the root causes of your German Shepherds' undesirable behaviors. When you get angry or upset with them, they often do more harm than good.
Because emotional damage has been built up gradually over time. So only long-term work in redirecting and retraining them with patience can bring fruitful results.
When you set regular exercise and mental stimulation tasks for them, you should create a plan for consistency and the use of positive reinforcement methods. Giving them the right treatment, like food or toys, over time can greatly improve their mental health.
Seeking professional help
If your German Shepherd's stress levels continue to rise and interfere with their daily life, at this point, you should seek professional help. Speak with certified dog trainers, veterinary behaviorists, and veterinarians to get advice and support.
Make sure to take your German Shepherd to its veterinarian before a medical emergency occurs.
Wrap It Up
Because of their similarity to humans social habits, German Shepherds often suffer from anxiety. Treat your dog with the same unconditional devotion and tenderness you'd show a human child.
Learn to recognize the signs of stress and respond to them calmly. By doing this, both your dog and your household will be happy.