If you want your German Shorthaired Pointer to be healthy and happy, you must know what toys they prefer. Selecting suitable toys will bring many advantages to your dogs. I will provide helpful information about Toys for this dog breed in this article "What Kind Of Toys Do German Shorthaired Pointers Like?".
German Shorthaired Pointers (GSPs) Dog Breed
Dogs of the German Shorthaired Pointer (or GSP) breed are known for their friendliness and hunting abilities.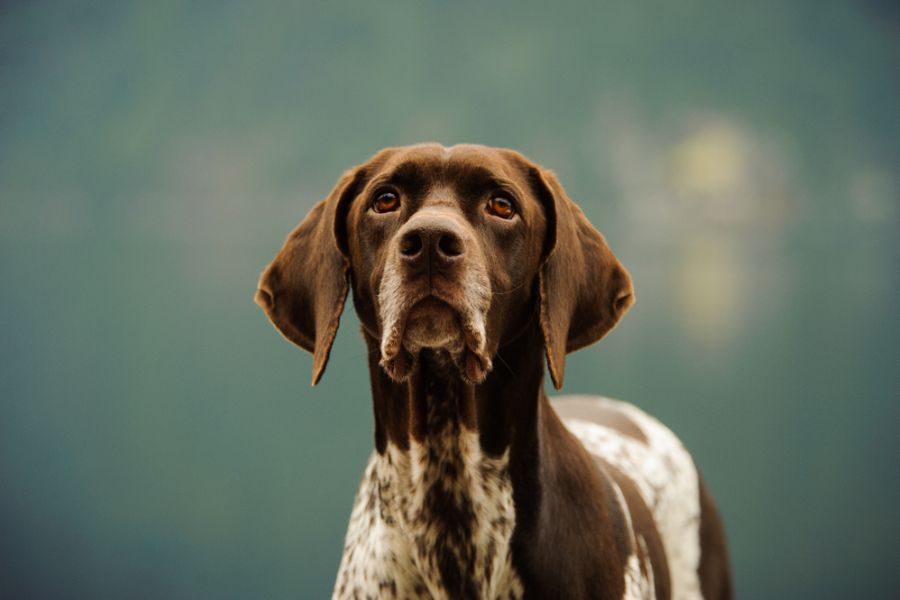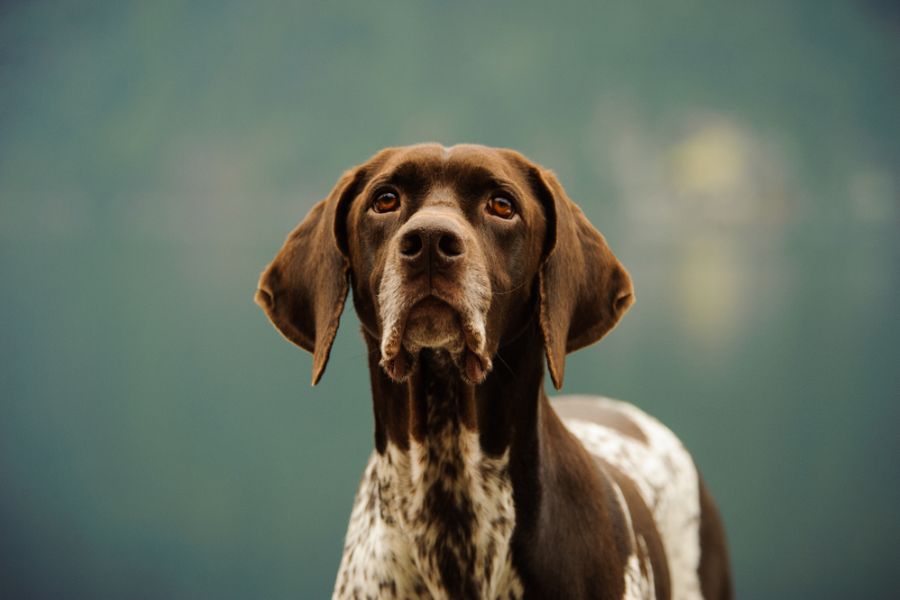 Appearance: GSPs boast a medium to large size, with a sleek and muscular physique. Their coats are short and dense, typically liver-colored or liver and white. Their heads exhibit expressive eyes and floppy ears.
Temperament: GSPs display intelligence, energy, and trainable nature. They possess a warm and affectionate disposition, making them ideal family companions. Their love for human companionship is evident as they revel in participating in various family activities.
Activity Level: Due to their hunting lineage, GSPs possess high energy levels and necessitate regular exercise to keep them physically and mentally stimulated. Engaging them in activities like jogging, hiking, and retrieving games is paramount. They may become bored and engage in destructive behaviors if they do not get enough exercise and mental stimulation.
Trainability: GSPs showcase the intelligence and a willingness to please, rendering them highly trainable. They respond well to motivational techniques and flourish when given tasks or responsibilities. Once they start training at a young age, they are more likely to develop good habits and learn how to get along with others.
Hunting Instinct: GSPs have a strong hunting sense and excel in various hunting tasks like pointing, retrieving, and tracking. They become adaptable hunting partners because of their excellent sense of smell and amazing agility.
Suitable Living Environment: GSPs are flexible dogs that can adjust to different living situations as long as they get enough exercise. They can thrive in urban or rural settings; however, sufficient space for running and playing is imperative. A securely fenced yard ensures their safety.
Health: Generally, GSPs enjoy good health; however, like all dogs, they may be prone to specific health conditions. Common health concerns include hip dysplasia, eye diseases, and specific genetic disorders. Regular veterinary check-ups and a balanced diet are essential for their overall well-being.
German Shorthaired Pointers embody loyalty, affection, and an active spirit. They flourish in households with ample exercise, mental stimulation, and unwavering affection. If you're thinking about getting a GSP, be ready to meet their exercise and training requirements so they can live happy, fulfilling lives.
Why Is It Important To Provide Toys For Dogs?
Providing toys ensures dogs have a fulfilling and enriched life.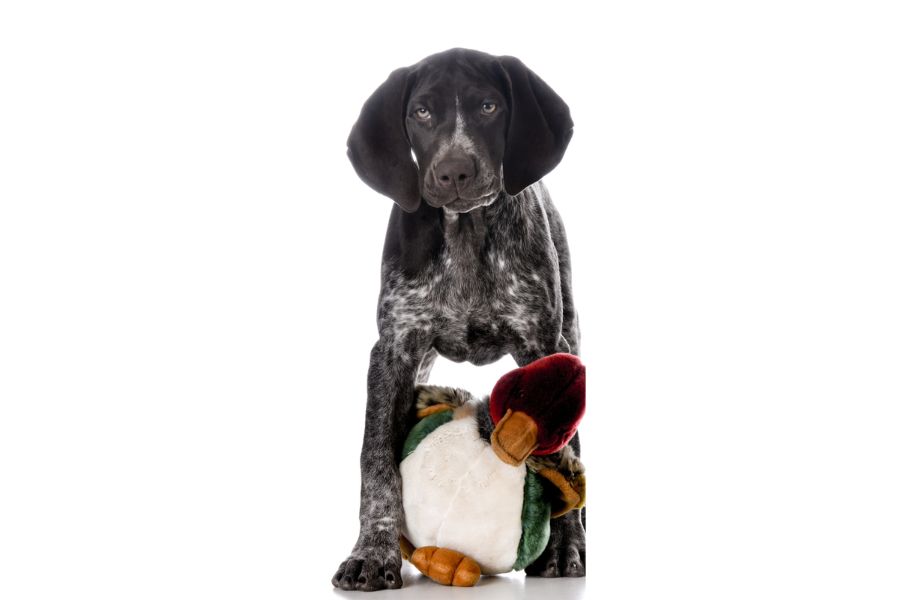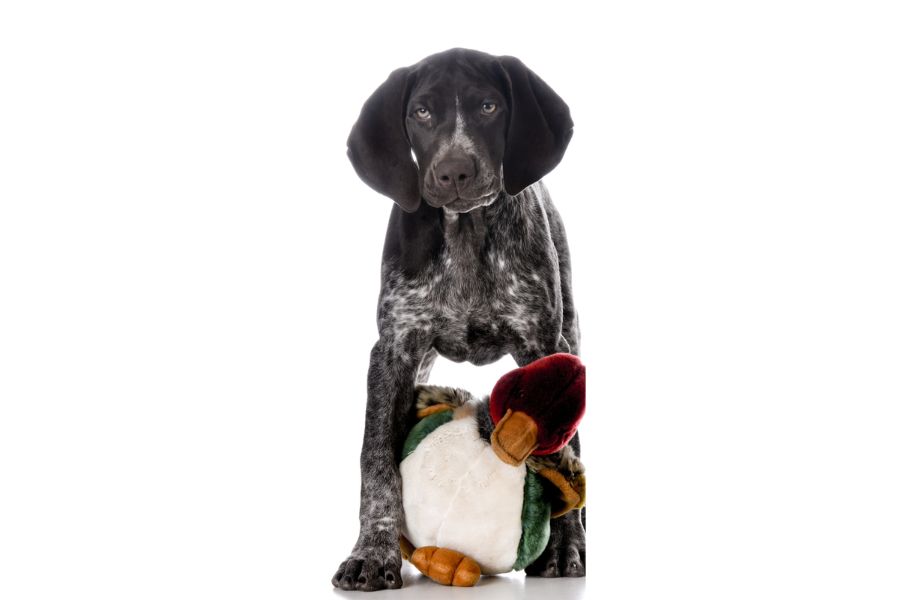 Physical Exercise
When engaging dogs in outdoor activities like walks or runs may not be practical, toys offer a fun and effective way to get them moving. We can encourage dogs to stay active, burn off excess energy, and maintain a healthy physique by providing engaging toys.
Mental Stimulation
Mental stimulation is essential for a dog's overall well-being as it helps keep their minds sharp, engaged, and prevents boredom. Mental exercise is just as important for a dog's mental and cognitive development as physical exercise is for its health.
Moreover, toys allow dogs to express their natural instincts and behaviors and alleviate stress and anxiety.
Teeth and Gum Health
Chewing toys naturally cleans teeth, removes plaque, and prevents harmful bacteria. Chewing stimulates saliva, which washes away food particles and improves oral hygiene.
But remember, toys aren't enough for proper dental care. Regular vet check-ups and professional cleanings are still necessary.
Playing with toys strengthens the bond between dogs and their owners. Interactive play sessions allow you and your dogs to build trust and strengthen relationships.
What Kind Of Toys Do German Shorthaired Pointers Like?
There are a lot of kinds of toys that are suitable for this dog breed. Choosing appropriate dog toys can keep them mentally stimulated and physically active.
Fetch Toys
GSPs like to play fetch with all kinds of balls, but their favorites are tennis balls, flying discs, and rubber balls. These active and energetic dogs thoroughly enjoy the thrill of chasing after a toy and bringing it back to their owners.
When choosing toys for this dog breed, it's essential to choose ones that are strong and durable enough to handle their energy and strength.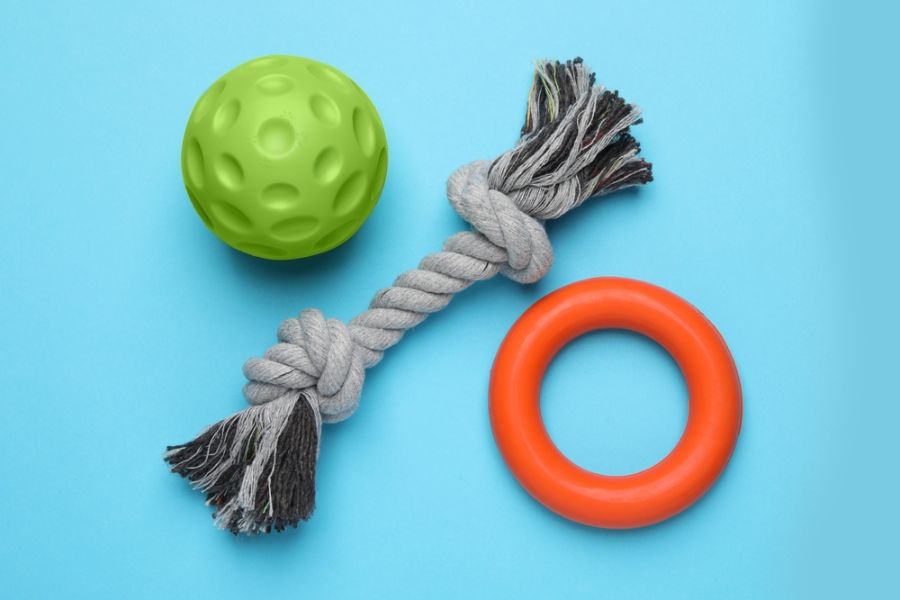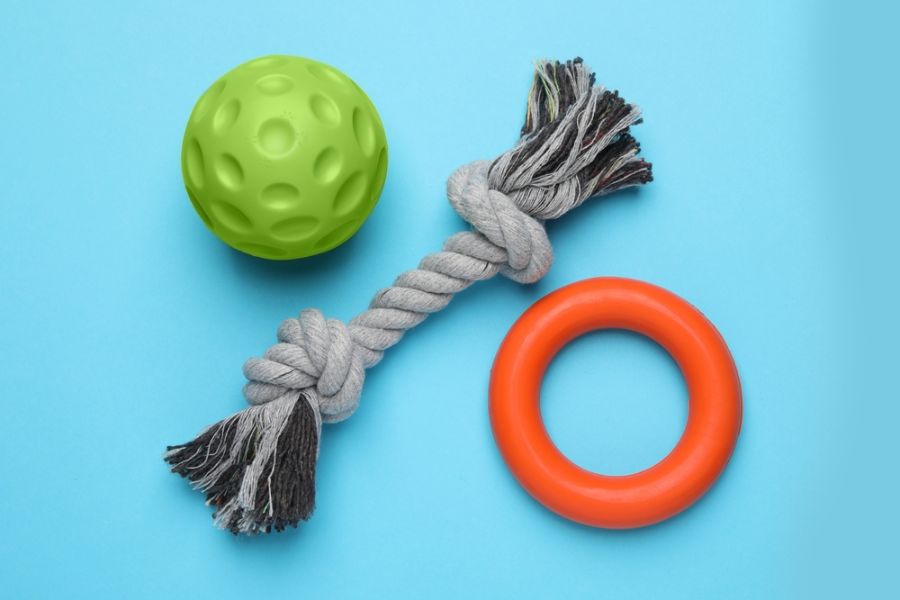 Puzzle Toys
Dogs' brains may be kept active and engaged with the help of puzzle toys. Playing with interactive puzzle toys that include hidden goodies or compartments to find may be pleasurable. It engages their problem-solving abilities and taps into their natural curiosity.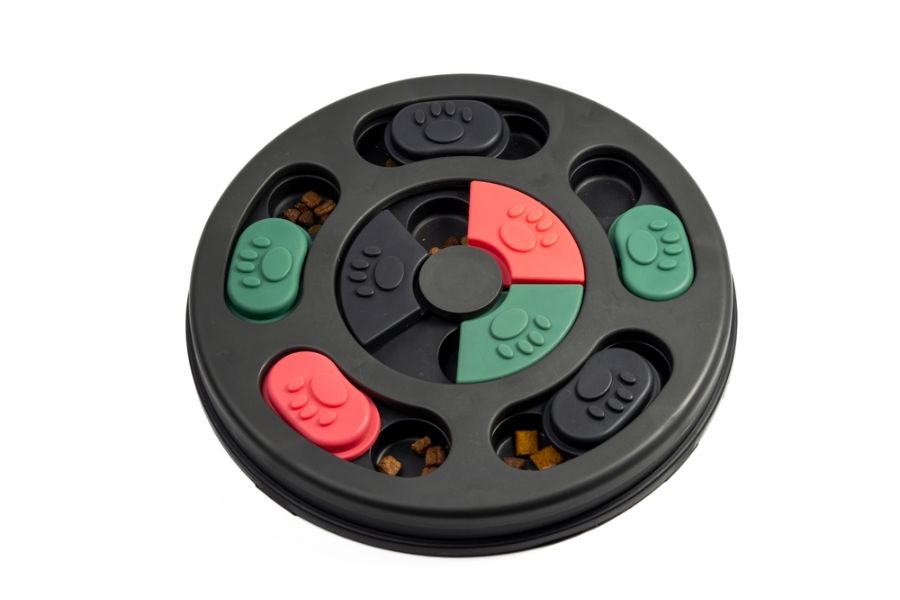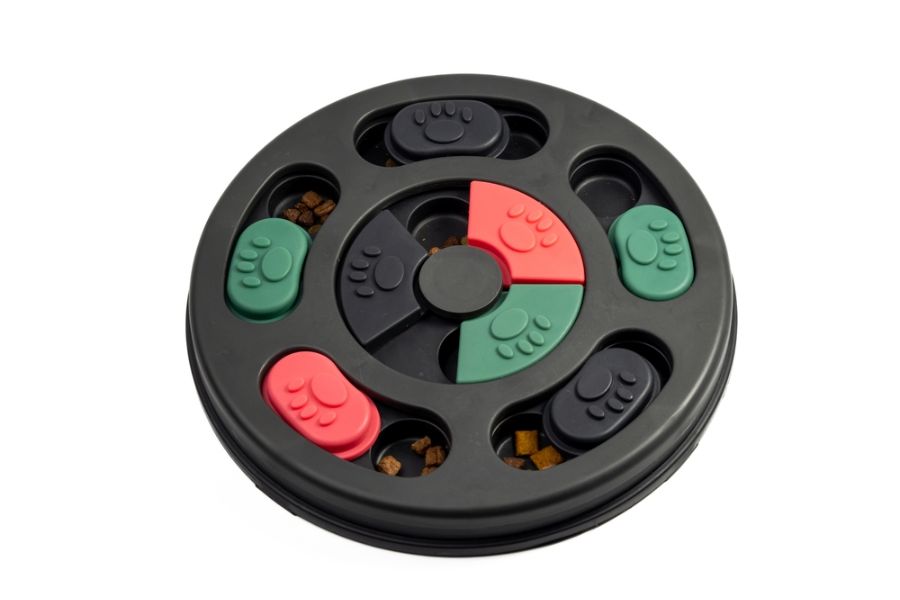 Chew Toys
German Shorthaired Pointers like to chew, so toys made of solid materials like rubber or nylon are perfect for them.
By chewing on the appropriate toys, you can remove plaque and tartar that have built up on your teeth. This helps keep teeth clean and reduces the risk of dental problems.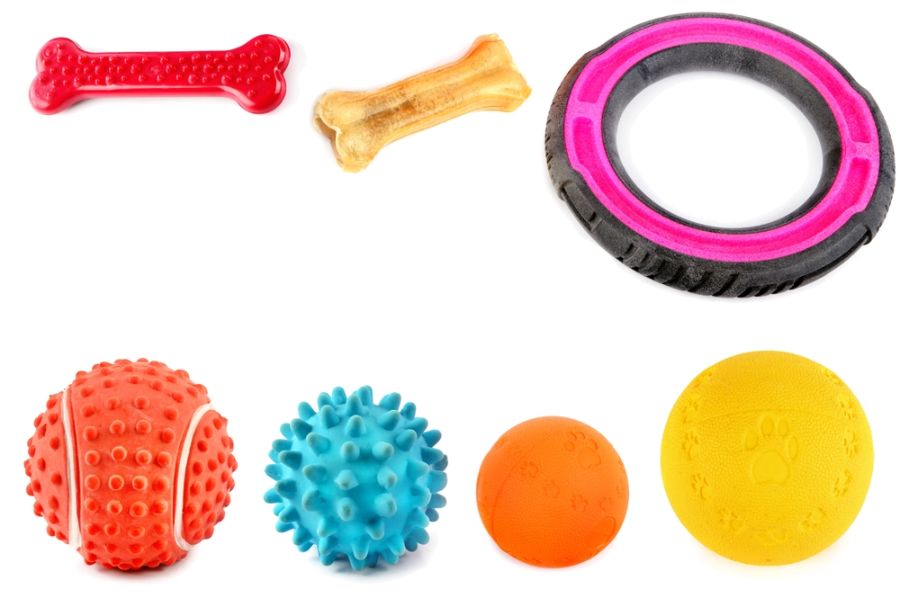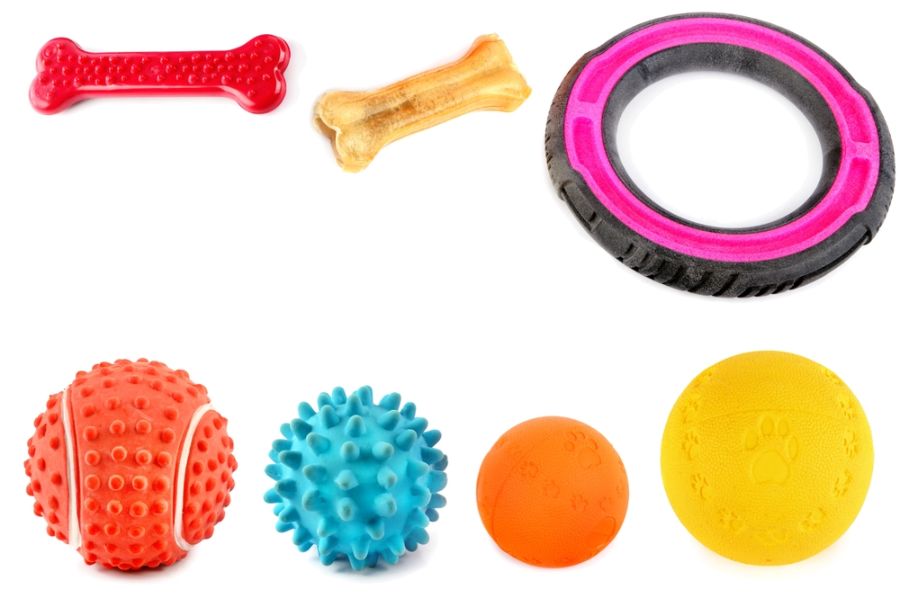 Tug Toys
Tug-of-war toys can be fun to engage in interactive play with your German Shorthaired Pointer. This toy can satisfy the breed's strong prey drive and instinct to chase and grab. It also stimulates their minds as they strategize and compete to control the toy. Look for sturdy materials and reinforced stitching to withstand their enthusiastic tugging.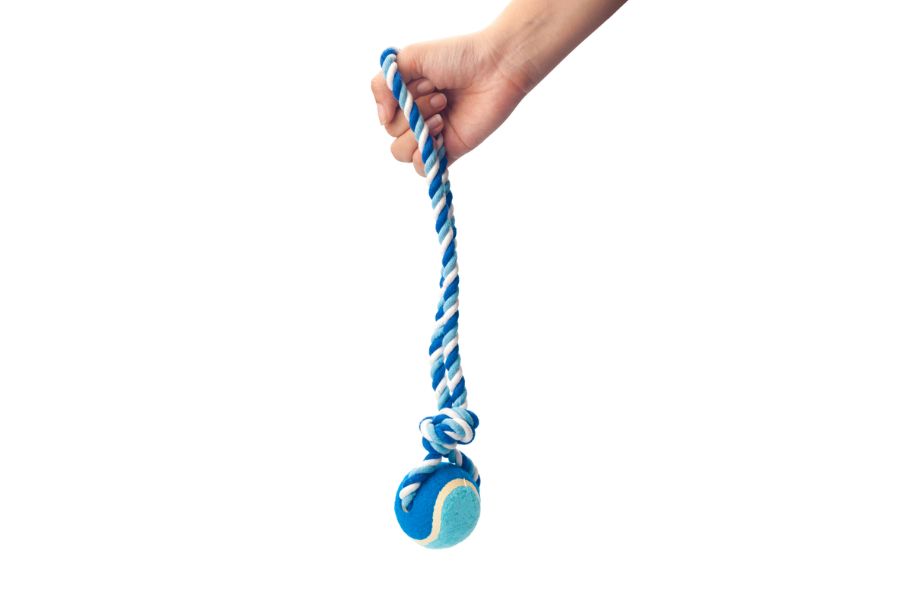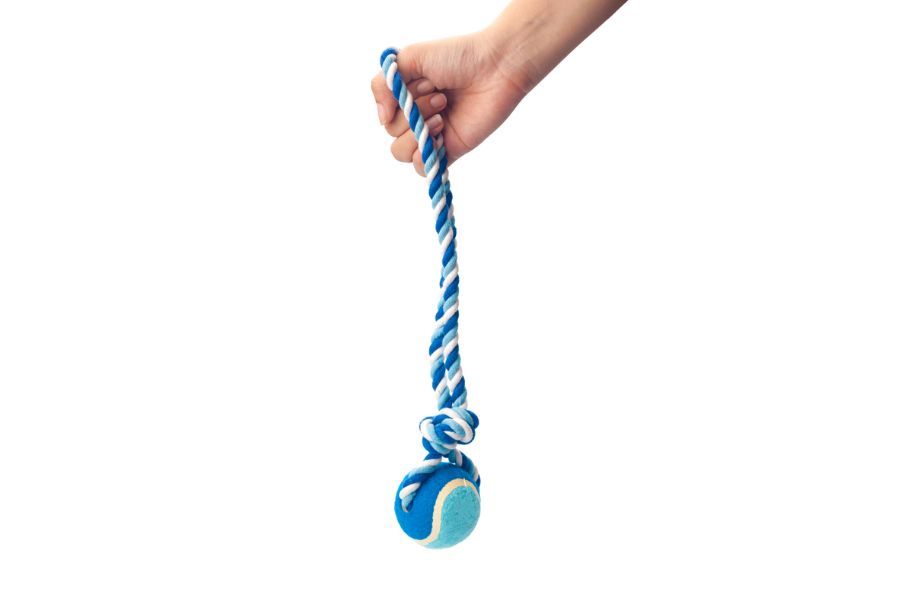 Plush Toys
When alone, German Shorthaired Pointers can get comfort and company from soft and cuddly plush toys. These dogs are kind and loving, and they often carry plush toys around with them and cuddle with them as if they were their "babies."
The soft texture and squeaky or crinkly sounds of plush toys also make them move and sound like small prey, which makes them want to hunt.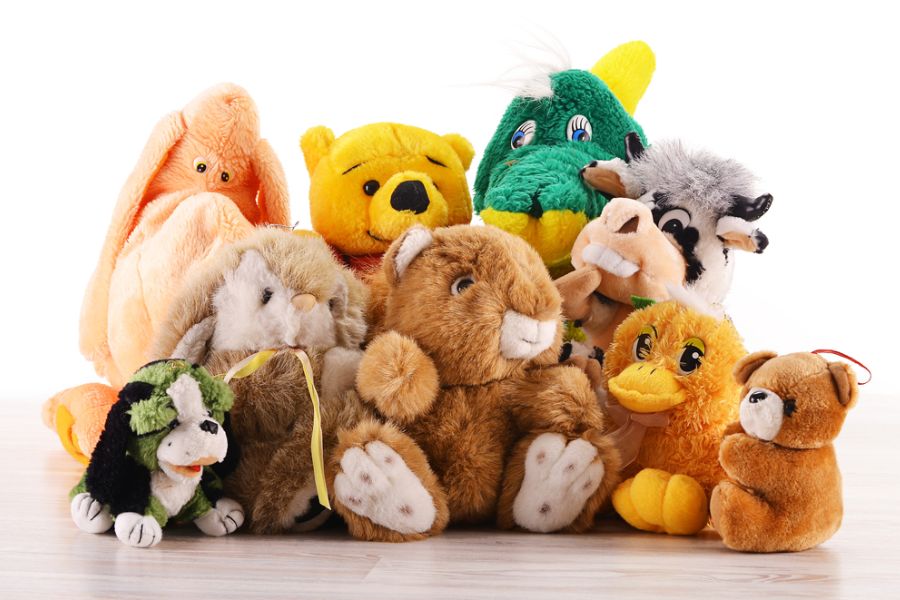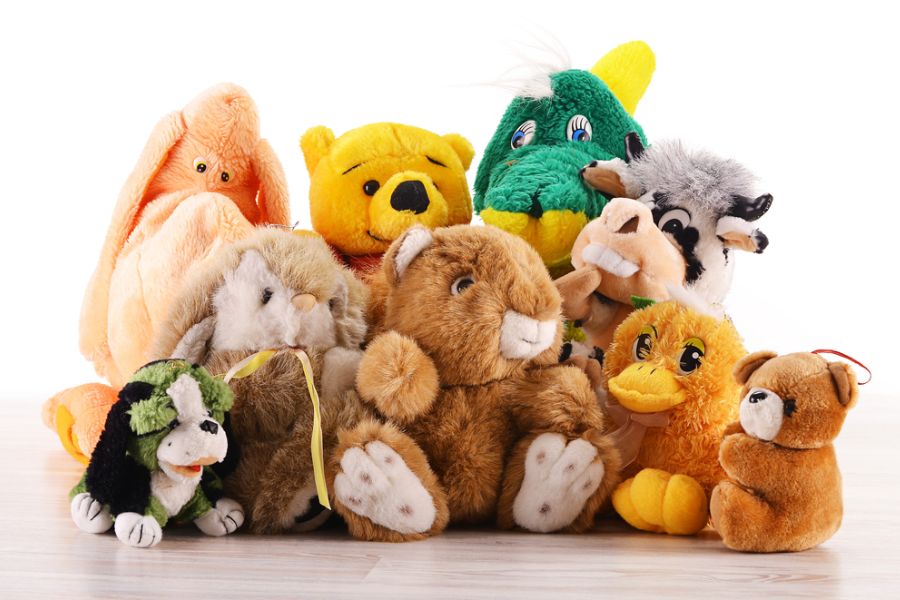 Scented Toys
German Shorthaired Pointers have an excellent sense of smell, so toys infused with enticing scents or food-scented toys can pique their interest and keep them engaged.
Adding appealing scents, such as bacon, peanut butter, or vanilla, can make these toys irresistible to GSPs.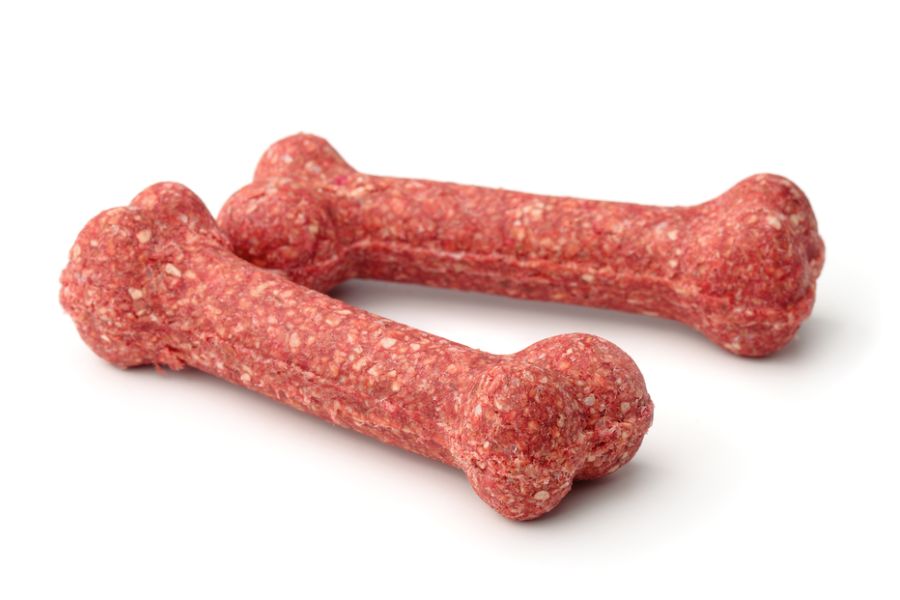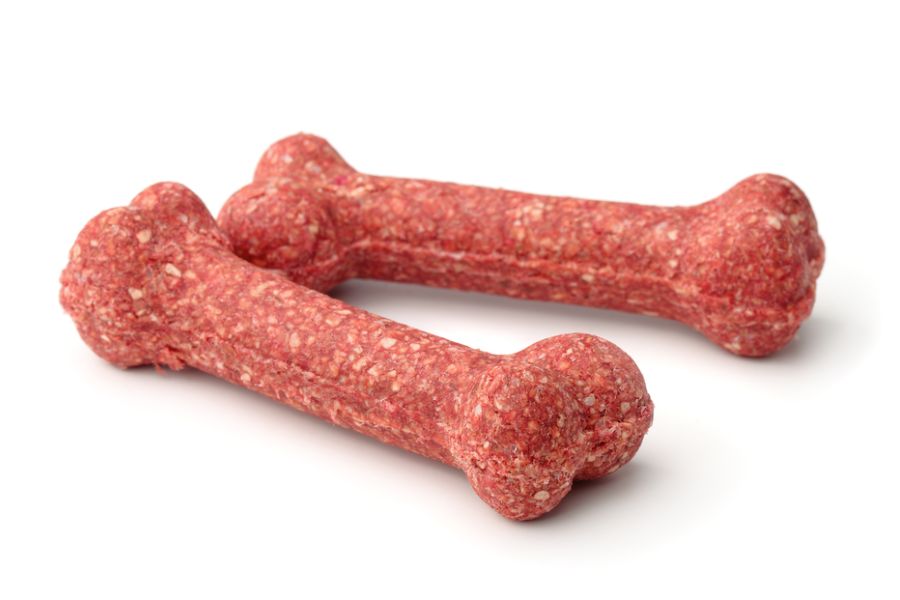 Water Toys
Suppose your German Shorthaired Pointer enjoys water activities. In that case, floating toys or toys designed for water retrieval can add extra fun during water play. These toys can be used during swimming sessions, beach outings, or even in the backyard pool.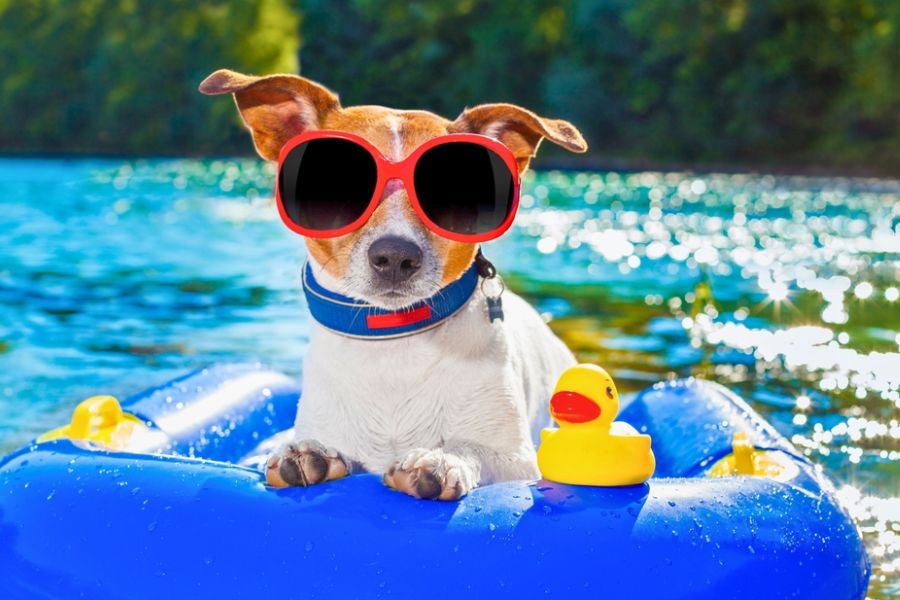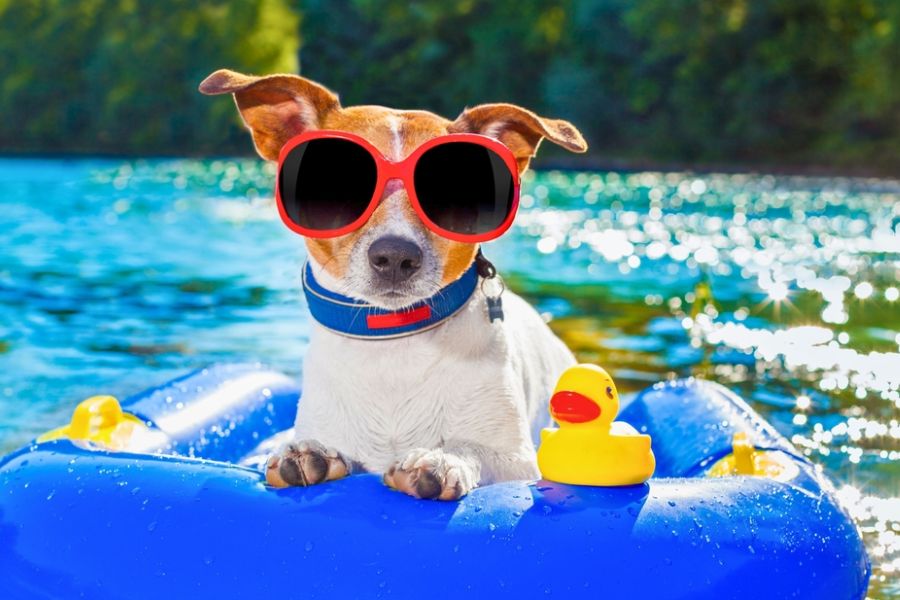 Conclusion
Depending on their personality, age, and energy level, some German Shorthaired Pointers may like different toys. Whenever you want to find out which toys your German Shorthaired Pointer likes best, watching how it acts and what it likes is a good idea.